FBET and Courtesy Jeep Partnership Expedition
November 6-9, 2014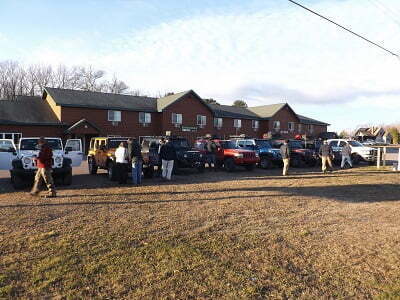 A rainbow of Jeeps in varying sizes and models (+1 big ass truck) gathered from across Michigan on a trek northward into the Keweenaw Peninsula. And so began the first of many future overland expeditions to map an overland adventure trail and gather data for future classes.
The group gathered late Thursday at a designated camp location located in Christmas Michigan, just off of Reindeer Road. Santa was there also!
After a frigid night of wind chills of -3′, the group was off heading toward the Keweenaw Peninsula via back-roads and ATV trails.
As we headed farther into the mountains near Marquette, we found ourselves surrounded by this strange powdery white stuff and decided to break for lunch while Pathfinder scowled from the seat of his Jeep.
We headed up an extremely steep hill to reach the top of Mt. Marquette. The view of the city below was breathtaking.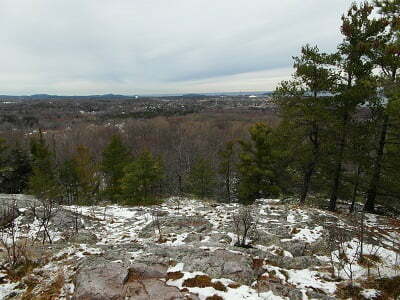 After goofing around (like we do) for a few more hours on the trails, we set up camp along an abandoned road near L'Anse. Mother Nature tried her hardest to ruin our fun by spitting a mixture of styrofoam and freezing rain at us, but we just ignored her. Instead, we gathered around the fire to share stories and enjoy a pot of campfire stew. Per FBET tradition, Reaper introduced new members to the Purple Monkey.
We were on the road before daybreak. Making our way further north into the Keweenaw. A local resident showed us the way to an Indian burial ground with an interesting history behind it.
We ventured down some snowy roads to play in the ruins of a ghost town.
We played for quite awhile on the backroads and ATV trails before heading up for a short visit to Copper Harbor and waving to Burma along the way.
As the day neared an end, we ventured down a sketchy ATV trail looking for the ruins of an old boiler. What we found instead was a section of trail daring us to conquer it. And that we did.
We settled in for camp later that night around the campfire. Voices and laughter filled the air as we relaxed and enjoyed our last night together before heading home in the morning.
In our short trip north, we battled anything Mother Nature threw at us and always came back swinging. We traversed dirt, grass, sand, mud, snow, water, and a little asphalt (it would periodically get in the way). We braved the cold, wind, snow, freezing rain, hail, and some weird styrofoam stuff. We broke our vehicles in, one way or another, and learned some valuable lessons along the way. We made new friends and strengthened a partnership. And loved every bit of it!