An in depth study of land navigation from experienced navigators, this course is essential to anyone spending time outdoors. Learn formal theory and tricks of the trade.
This course consists of an indoor lecture session (LN1) followed by field exercises to reinforce what was learned (LN2-3). At the end of the day, participants will, on their own, follow a navigation course in the forest.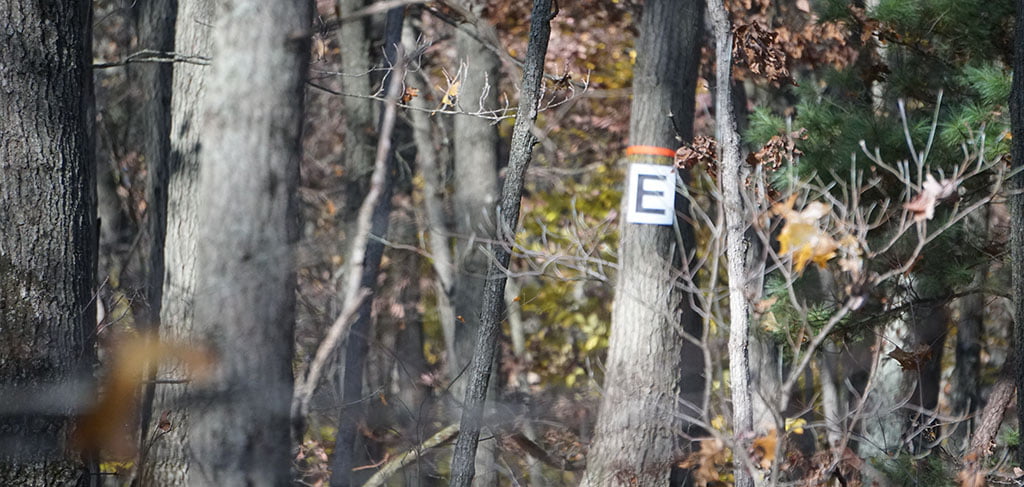 Topics covered include: Earth mapping, Map reading, Terrain Association and Dead Reckoning, Using a Compass, Coordinate systems and Map Datum, Search and Rescue navigation standards
A Merit Badge Counselor will be available to sign off on blue cards. Search and Rescue members can have their task books signed by a Kent County SAR field training officer.
Who will benefit from the course: Search and Rescue Personnel, Boy Scouts, adventure racers, backpackers, kayakers, mountain bikers, hunters, forestry professionals, expedition team members, and any outdoor enthusiast.
Prerequisite: None
What You Need: Base Plate or Mirror Compass* , Grid Reader, Pencil/Pen*, Note Paper*, Ruler*, Reading Glasses/Magnifying Device, Cell phone w/ Camera
*Essential/Required gear
See also: The Best Compass for Land Navigation