August 11-20, 2022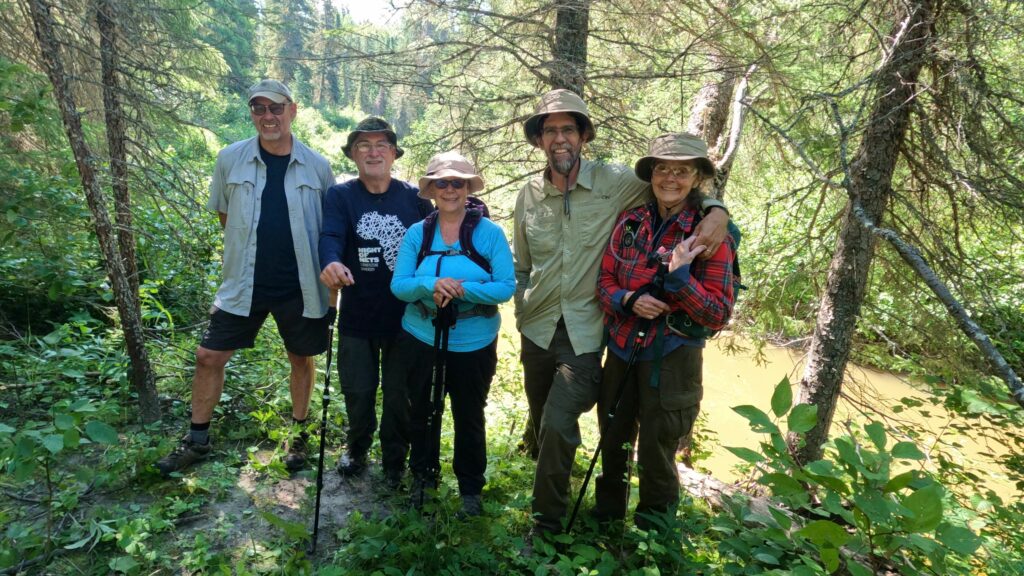 Northern Ontario has hundreds of waterfalls, many of which are little-known and seldom-visited because access to them is challenging. This expedition explored some of these remote hidden gems via overland travel on primitive roads, and hiking through untamed woods.
Waterfalls were the theme of the trip, but it was as much about the journey as the destinations. This trip took us into some wilderness settings, and just trying to get there was an adventure as we explored and camped in some beautiful parts of Ontario that don't get many visitors.
Episode 1 – King Chutes, Mashagama Lake, Four Bay, Twin Falls
Starting at the Aubinadong River, we had an event we called the August Aubinadong Adventure, a float trip down this scenic stretch of river. We had quite a few people signed up but due to some last-minute cancellations it ended up being just Doc Piton and CupCake paddling their canoe, while the rest of us explored the area in our vehicles and on foot. We found a great campsite along the Aubinadong at an unexpected waterfall called King Chutes.
From there we moved up to Mashagama Lake and found a great campsite, where we enjoyed paddling and relaxing. In the evening as we sat around the campfire, we were treated to a serene moonrise over the lake.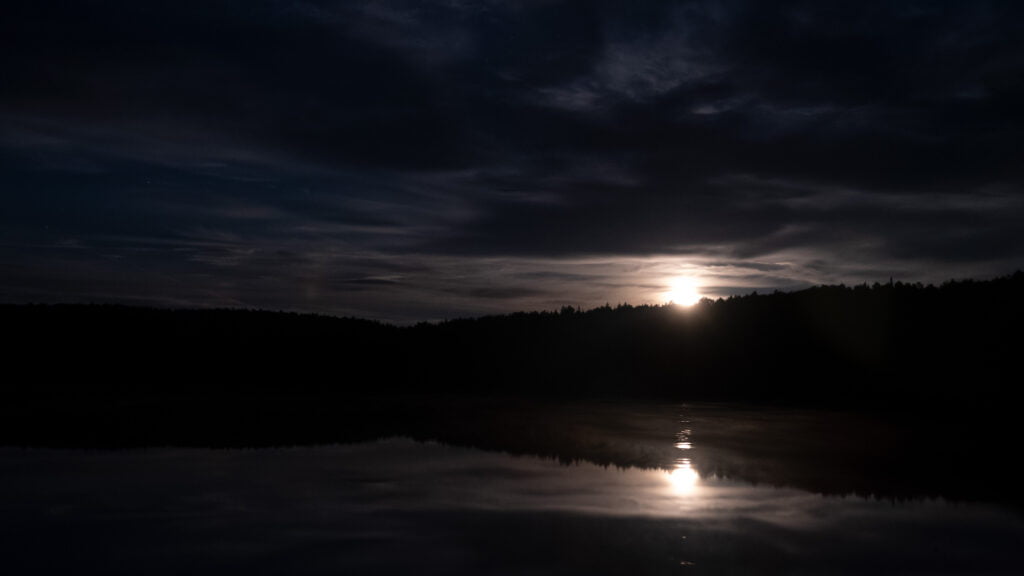 The official start of the Hidden Waterfalls expedition was on August 14, and we first stopped at Aubrey Falls since it was right along our route. This is a popular destination in a provincial park so it's certainly not a "hidden" waterfall but is well worth seeing.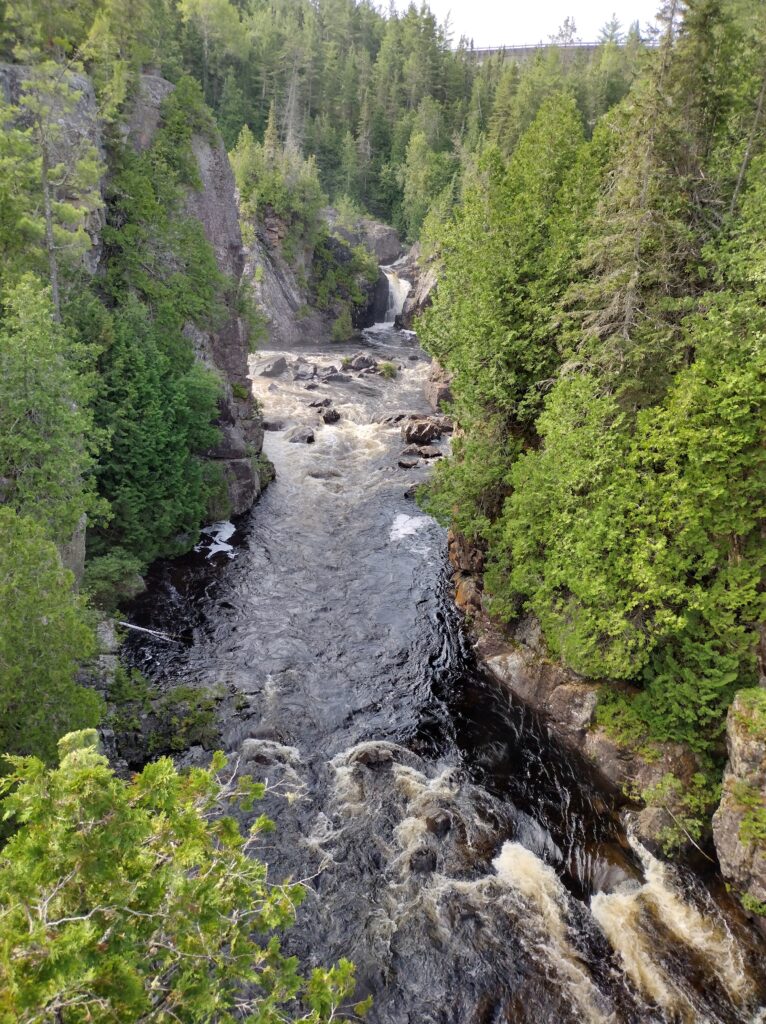 Next we headed up in search of Four Bay Falls. That was a fun adventure that didn't quite go as planned – watch the video to see what happened! The last stop in this episode was Twin Falls, which is easy enough to reach but most of the falls are hidden way down a long rocky hillside. Fortunately we brought a drone and captured some amazing footage of this long cascade. Watch and enjoy the adventure with us.
Episode 2 – Manitou Falls, Peter Falls
Next up are the amazing Manitou Falls, and then a long drive on some fun trails and a tough bushwhack to see the seldom-visited Peter Falls northeast of Nakina. It was well worth the effort!
Episode 3 – Feagle Falls, Amy Falls
In this episode we visit Peter Falls and Amy Falls, the most remote destinations of our expedition into Northern Ontario. As a bonus, we also got to see some Northern Lights.
Episode 4 – Cascade Falls, Gomar Falls, Gorge Creek Falls, Gravel River Falls
In the fourth and final episode of this expedition we visit four new waterfalls near Lake Nipigon.
Visit our YouTube channel for more videos.