September 16-19, 2021
For this excursion we explored the area around the Two Hearted River in Michigan's eastern Upper Peninsula. Some of us floated the river in kayaks while others explored overland on primitive roads and trails. This area was the site of the Duck Lake Fire that burned over 21,000 acres in 2012, and one of our goals was to see how the land had recovered since the fire.
Our float team, lead by Doc Piton, explored a section of the river in kayaks and a canoe. They had a great time, and it took a lot of teamwork to portage around the many logjams in the upper section of the river.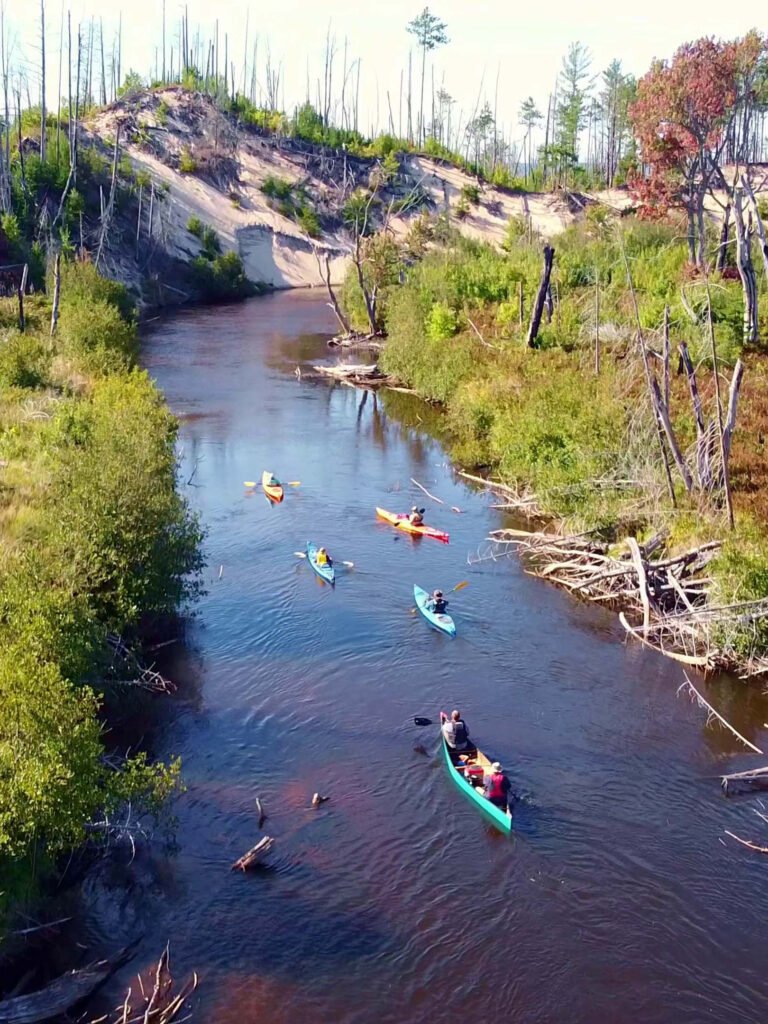 Meanwhile the overland and support team, led by Amazon, explored the primitive roads and off-road trails in the surrounding area, and scouted for campsites. We found some interesting trails and it was a great way to see this fascinating landscape that was once ravaged by fire and now shows exuberant regrowth.
Poppins and Pathfinder joined us for an evening of music and a s'mores contest.
Here's a video of the whole adventure so you can ride along with us! Visit our YouTube channel for more videos.
With the entire group camped along the river, we hosted a backwoods pizza party and cooked lots of personal-size pizzas in our campfire pizza oven. Here's a video showing how we made the oven, in case you'd like to make one yourself: